Are you interested in a vision of a sustainable and resilient future for natural and cultural landscapes? We are!
Graduate Admission and Application
Graduate Admission & Application
The University of Maryland, ranked #20 Top Public School, is dedicated to maintaining a vibrant and diverse graduate student community. Our program welcomes students from all cultural backgrounds across the country and around the world. As required by the Graduate School, all application materials are to be submitted electronically.  You will need to submit the following along with your application:
General Requirements:
Program- Specific Requirements:
Letters of recommendation (3)

Portfolio

2-year program: design portfolio

3-year program: design portfolio if available or 5 or 10 simple images of your creative pursuits, i.e., photography, sketching, crafts, etc.
*GRE scores are not required*
The electronic submission of application materials helps expedite the review of an application. Completed applications are reviewed by an admissions committee in each graduate degree program. The recommendations of the committees are submitted to the Dean of the Graduate School, who will make the final admission decision. Students seeking to complete graduate work at the University of Maryland for degree purposes must be formally admitted to the Graduate School by the Dean. To ensure the integrity of the application process, the University of Maryland authenticates submitted materials through TurnItIn for Admissions.
The University of Maryland Graduate School waives application fees to eligible students in participating programs. See more information on the Fee Waiver Information and Eligibility Page. 
Learn more about our degree and see the curriculum here.

Welcome
The University of Maryland, ranked #20 Top Public School, is dedicated to maintaining a vibrant international graduate student community. Graduates from our program come from around the world including India, China, Iran, Australia, Korea, Central America, South America, Africa and Europe. The office of International Students and Scholars Services (ISSS) is a valuable resource of information and assistance for prospective and current international students. International applicants are encouraged to explore the services they offer, and contact them with related questions.
To apply, you will need to prepare the following information:
Program Code:     LARC
Degree:        MLA., LACP (dual degree with community planning, or HPLA (dual degree with historic preservation)
School:        Agriculture/Natural Resources
      
General Requirements:    
Statement of Purpose
Transcript(s)
TOEFL/IELTS/PTE (international graduate students)
      
Program-Specific Requirements:    
Letters of Recommendation (3 online)
CV/Resume
Portfolio (Multimedia Requirements section of application)
3.0 or higher GPA
International students with design degrees typically complete the degree in 2.5 years and begin their studies in the spring semester. This is to ensure that you meet all the requirements of the accreditation standards so you are eligible to become licensed in the USA after 2 years apprenticeship. The MLA Chair can give you more details after reviewing your application with your transcript and portfolio.
STEM Program (30.3301-Sustainability Studies)
This program has been recognized by the National Center for Education Statistics as a STEM Program under the category of 30.3301- Sustainability Studies. International students graduating from our program are eligible for up to 3 years of Optional Practical Training (OPT).  More information about the benefits of STEM designation can be found here.
Visas
The University of Maryland Graduate School offers admission to international students based on academic information; it is not a guarantee of attendance. Admitted international students will then receive instructions about obtaining the appropriate visa to study at the University of Maryland which will require submission of additional documents. Please see the Graduate Admissions Process for International applicants for more information. The International Graduate Students FAQs page may also be helpful in answering some of the commonly asked questions.
For further information and resources, visit our Resources tab.
TOEFL, IELTS & PTE
English language proficiency requirements follow the Graduate School requirements. A short summary is provided below:
| | | |
| --- | --- | --- |
| TOEFL score minimum: | IELTS score minimum | PTE score minimum |
| 96 total full admission | 7 overall full admission | 68 total full admission |
| 88-95 total bridge program | 6.5 total bridge program | 61-67 total bridge program |
Important Deadlines
If you are interested in being considered for an Assistantship, be sure to submit your application by January 15th

The application deadline for international students is March 13 for Fall admission
International Friends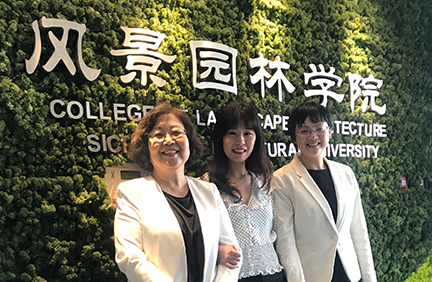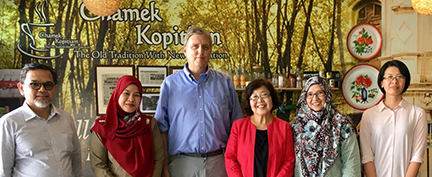 We have a limited number of TA positions at 10 hours per week that are used competitively for recruitment. Be sure to apply before the end of January for your best chances of receiving a TA position. On occasion, an existing TA will find a better position on campus and will free up one of our 10 hour TA positions for reassignment to another student based on academic performance. The 10 hour per week positions will cover nearly half the tuition, plus a stipend and health benefits. 
Quite a few of our students are successful with other graduate assistant positions at the university. These are advertised here. We suggest students return to the site once per week or so to see if a new posting is available.  The 20 hour per week positions will cover most tuition, plus a stipend and health benefits.  Students must be accepted into the program to apply for these. Be persistent and patient to maximize your chances.
We also offer hourly positions where students work on administrative tasks for the LARC program. If you are interested in an hourly position let us know and we will contact you when a position is available.